Interjections
The future perfect tense is used to refer to two or more actions that An interjection is a word used to express emotion. An interjection is usually at the beginning of a sentence, and is separate from the sentence. Interjections are punctuated with an exclamation point when strong feeling is indicated, or a comma when the feeling is less intense.
Example: Ouch! I just slammed my finger in the door.
Oh no, I forgot to bring my homework to school today.
Look! That dog just ran out the front door of its house.
Interjections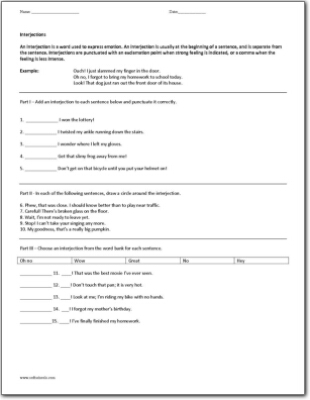 Related Links:
Interjections